A Highly Accurate, Precise, and Versatile Eye Tracker
The EyeLink 1000 Plus is the world's most precise and accurate video-based eye tracker, sampling binocularly at up to 2000 Hz. It is highly customizable, with multiple mount options, interchangeable lenses, and head-fixed and head-free tracking modes. This versatility facilitates eye-tracking across a wide range of experimental setups and participant groups, from infants to the elderly and non-human species too. It also enables integration with EEG, fMRI, MEG, ECoG, and other devices.
To find out more about how the EyeLink 1000 Plus can help your eye-tracking research, get in touch or request a quote, and we will get back to you!
A Flexible and Modular Eye-Tracking Solution
At the heart of the EyeLink 1000 Plus is our unique high-speed camera, capable of recording binocular eye movements at up to 2000 frames per second. The camera images are processed by software running on a dedicated Host PC, using a real-time operating system to ensure outstanding temporal precision. Choose either a desktop Host PC – perfect for standard laboratory settings, or a laptop Host PC for a smaller footprint and increased flexibility. Gaze data are returned from the Host PC to the stimulus presentation computer and other external devices via an Ethernet link and/or analog voltage, with an end-to-end delay of less than 3 ms – perfect for gaze-contingent tasks.
Our camera can be transferred between multiple mounts, allowing for a truly flexible eye-tracking solution that can meet a wide range of research needs:
Accessories / Upgrades
There are a number of accessories that you can add to the EyeLink 1000 Plus. If you would like further details, please contact our sales team at sales@sr-research.com, and they will be happy to answer any questions.
Hardware Integration Solutions
The EyeLink 1000 Plus can be integrated with a wide range of other biometric recording devices, allowing recordings to be precisely synchronized. For more information about specific integration solutions, check our hardware integration page.


Powerful Software Solutions
All EyeLink systems can be controlled via a wide range of third-party stimulus presentation software including PsychoPy, E-Prime, NBS Presentation, Psychtoolbox, and OpenSesame. See our software integration page for more details. We also have our own stimulus presentation and data analysis software solutions that integrate seamlessly with the EyeLink 1000 Plus.

Legendary Support and Training
All EyeLink systems come with a lifetime of free technical support. We have expertise in all aspects of eye-tracking research and outstanding technical knowledge of EyeLink hardware, software, and integration solutions. Our Support Forum is packed with useful learning resources, including getting started guides, webinars, and video tutorials. The support team can be emailed directly (support@sr-research.com) and are always happy to help. If your setup requires a high degree of customization, then we can provide comprehensive training and installation services tailored to your individual research goals. Contact sales@sr-research.com for a quote.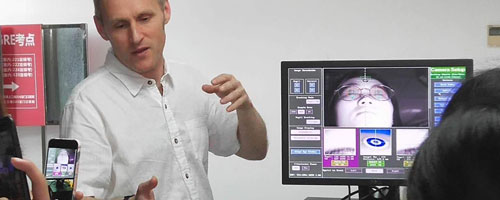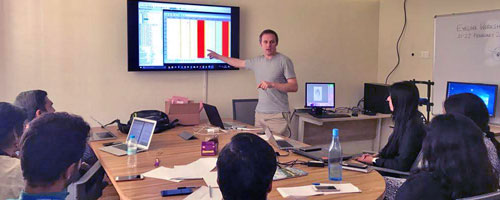 More Information
For more detailed information about the EyeLink 1000 Plus, please check out the brochure, specifications table, or comparison table between the EyeLink 1000 Plus and EyeLink Portable Duo.