<! ––

All EyeLink eye trackers are handmade by a team of highly specialized engineers in Oakville, Ontario, Canada. We use small batch processes, and many parts are individually hand-cut, soldered and assembled. We have rigorous quality control procedures, and our experts thoroughly inspect and test every part that goes into every EyeLink eye tracker.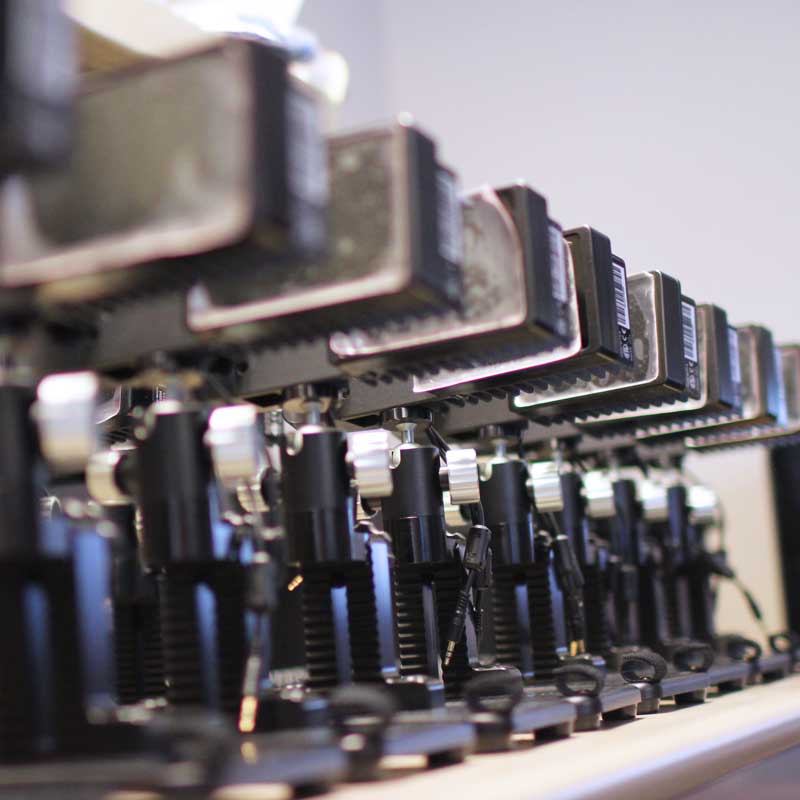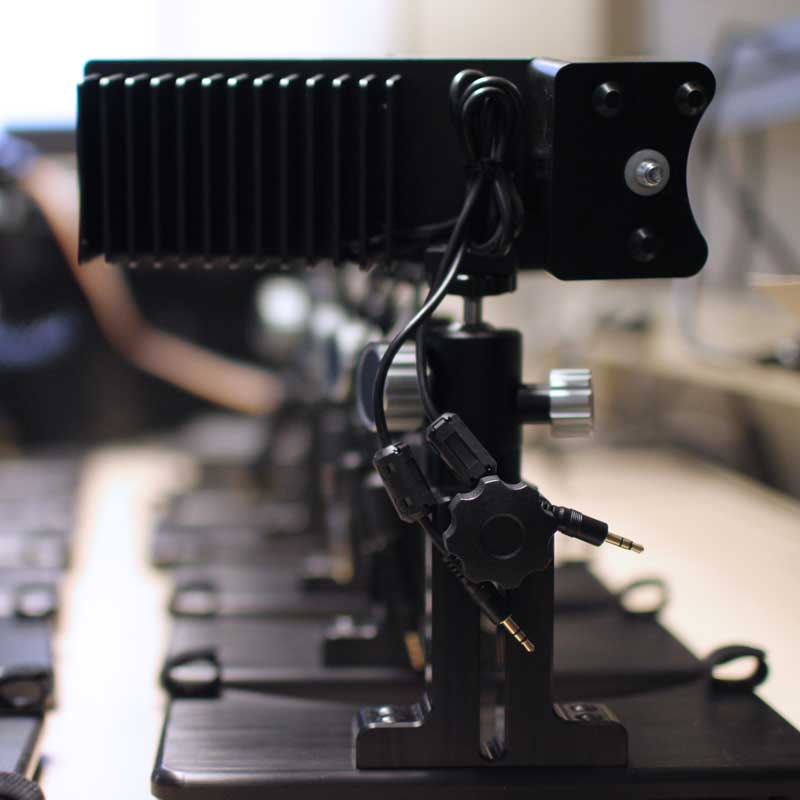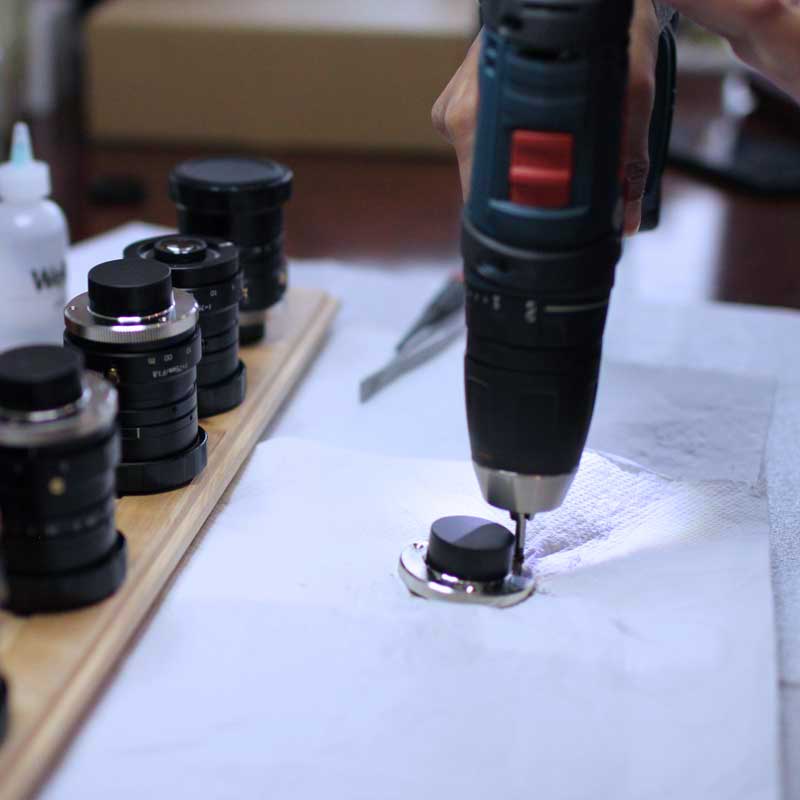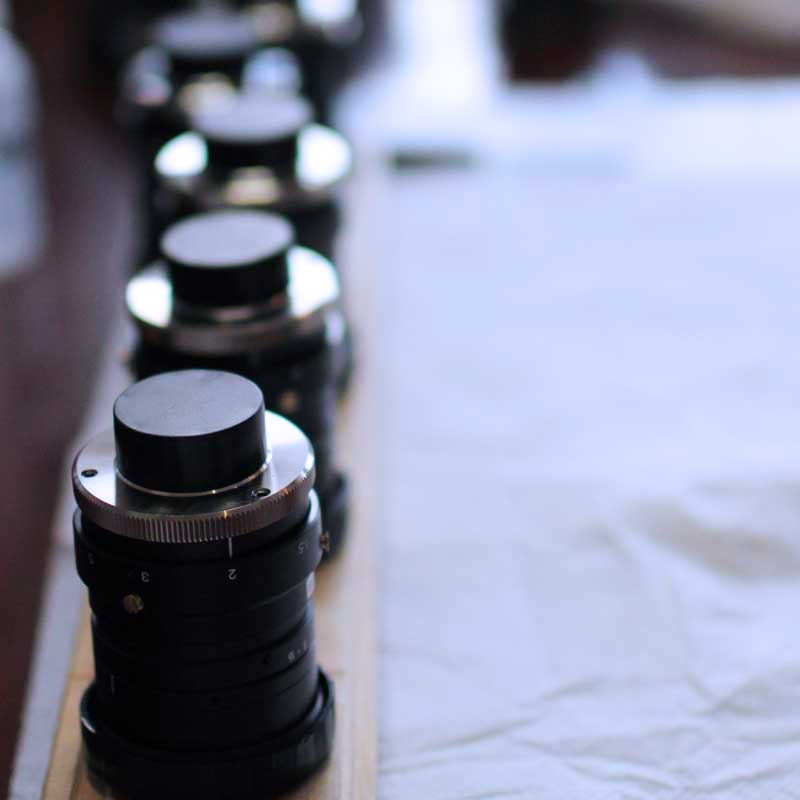 EyeLink 1000 Plus Desktop Mounts / Hand worked lenses for Long Range MRI systems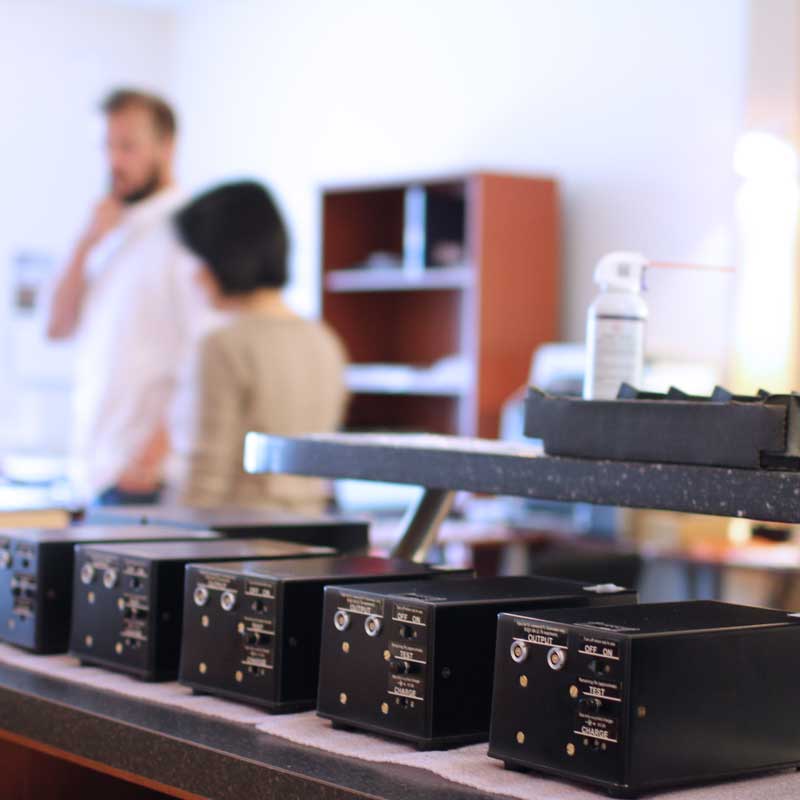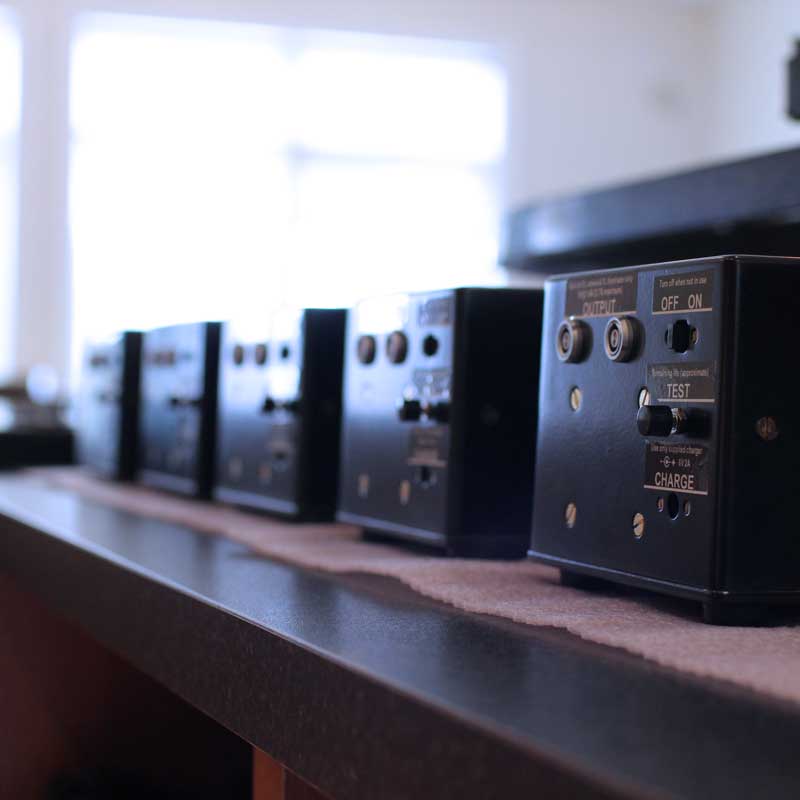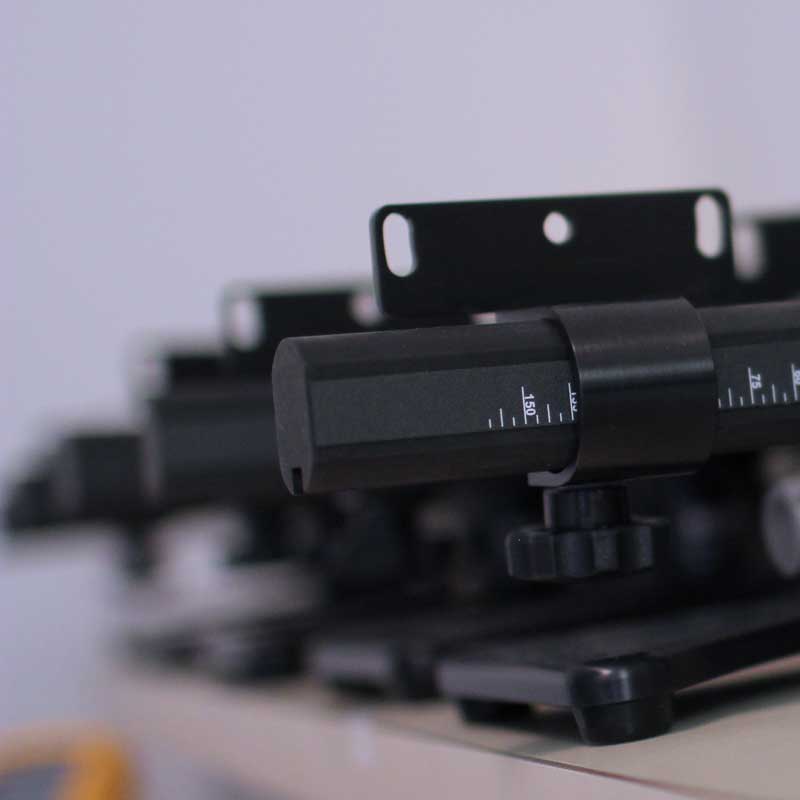 Batteries for Long Range systems / Long Range Mounts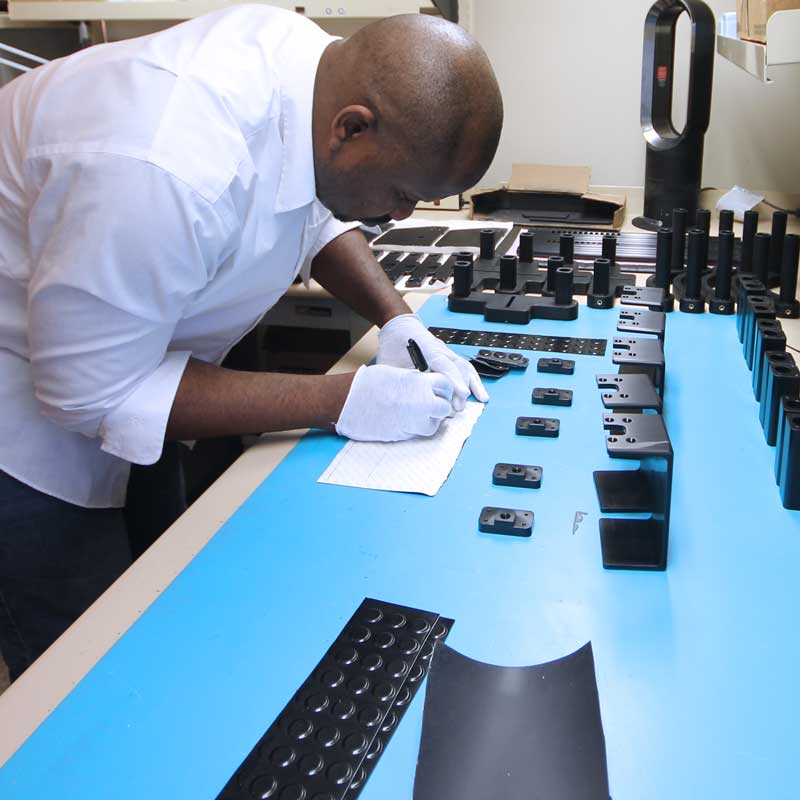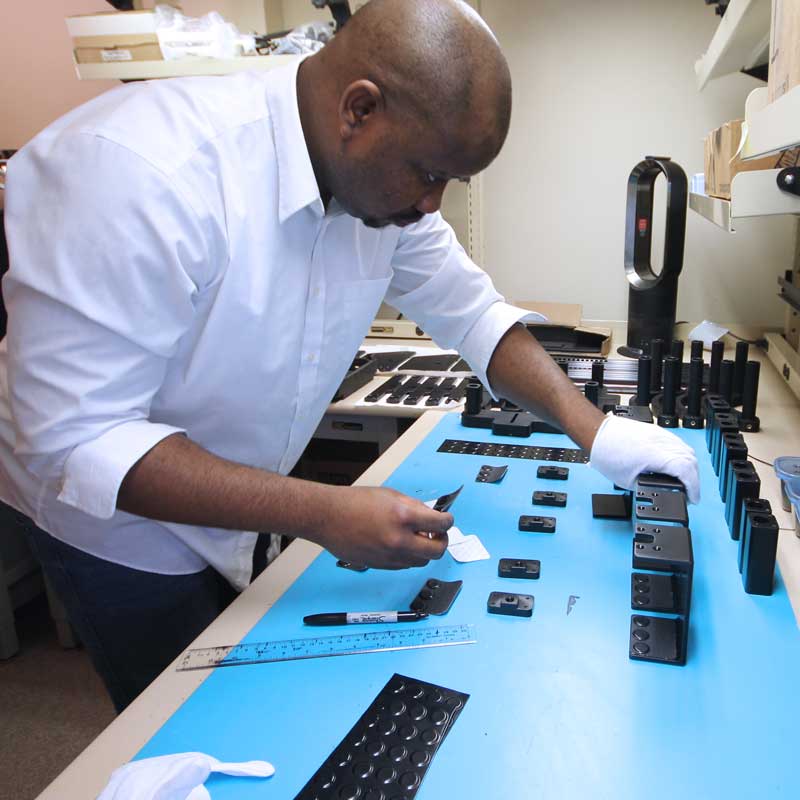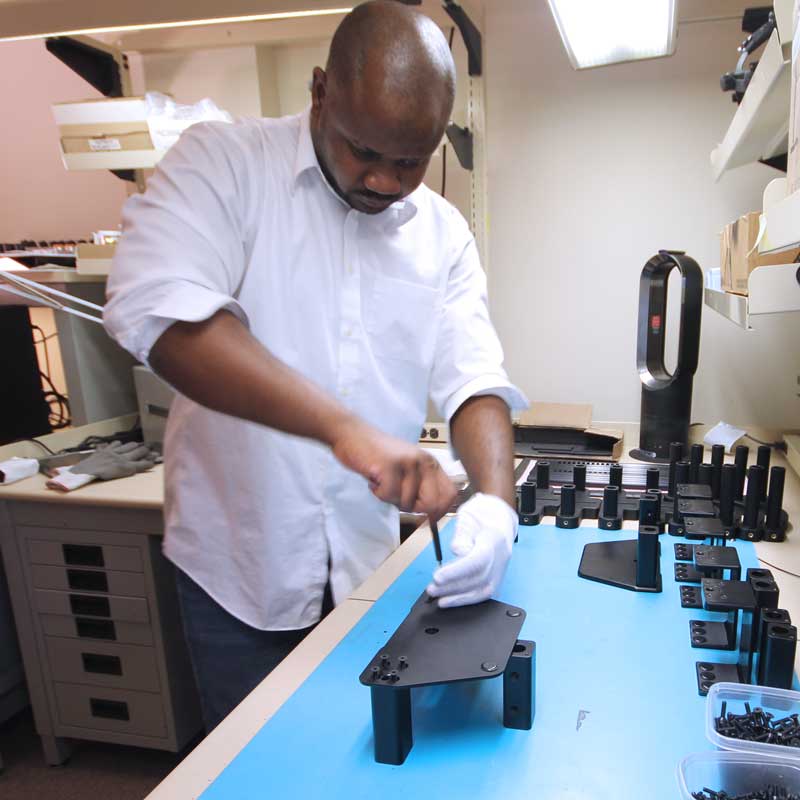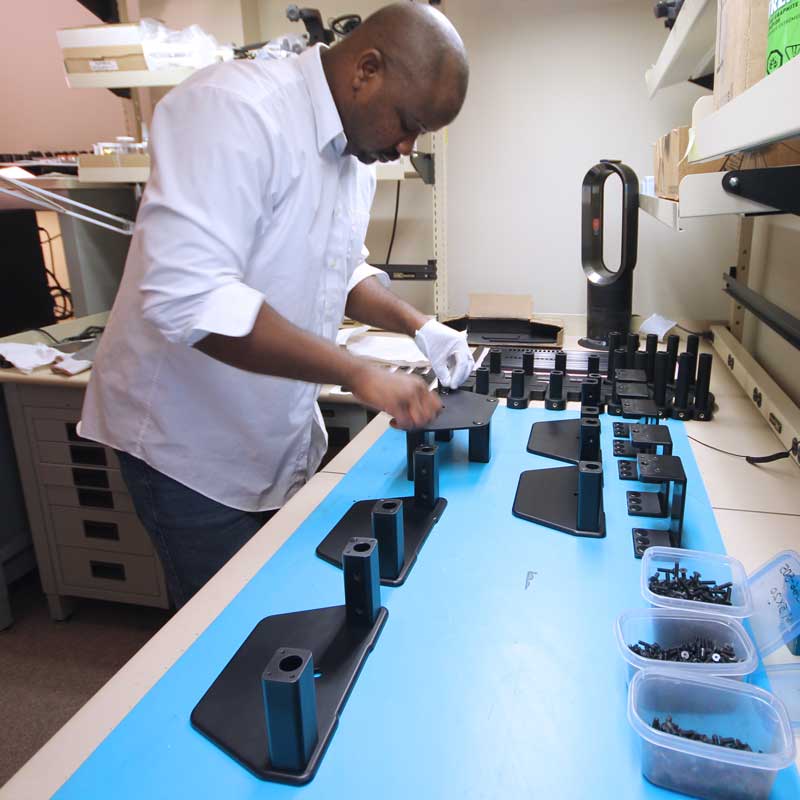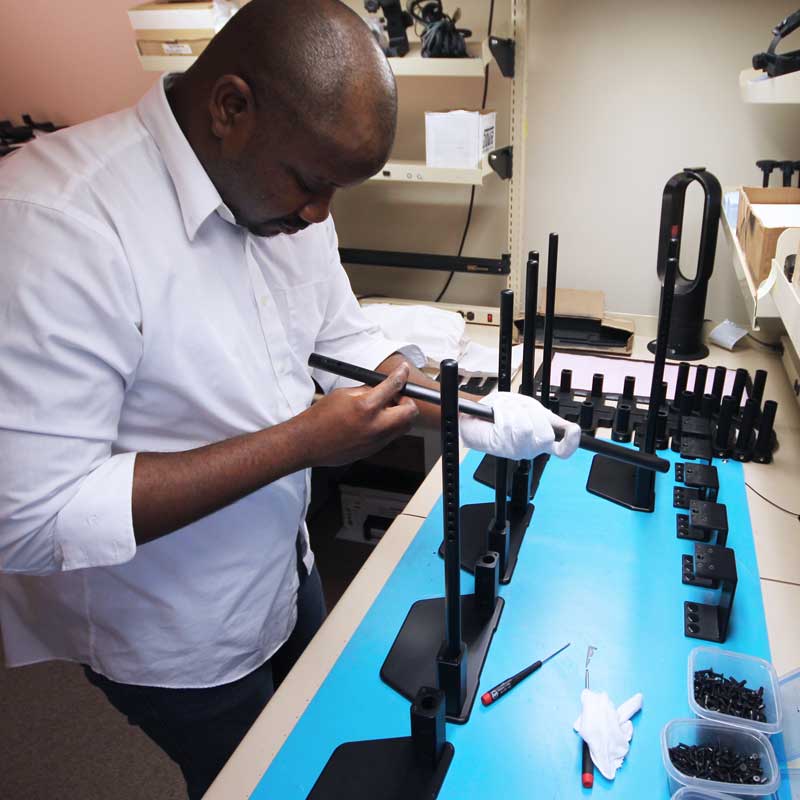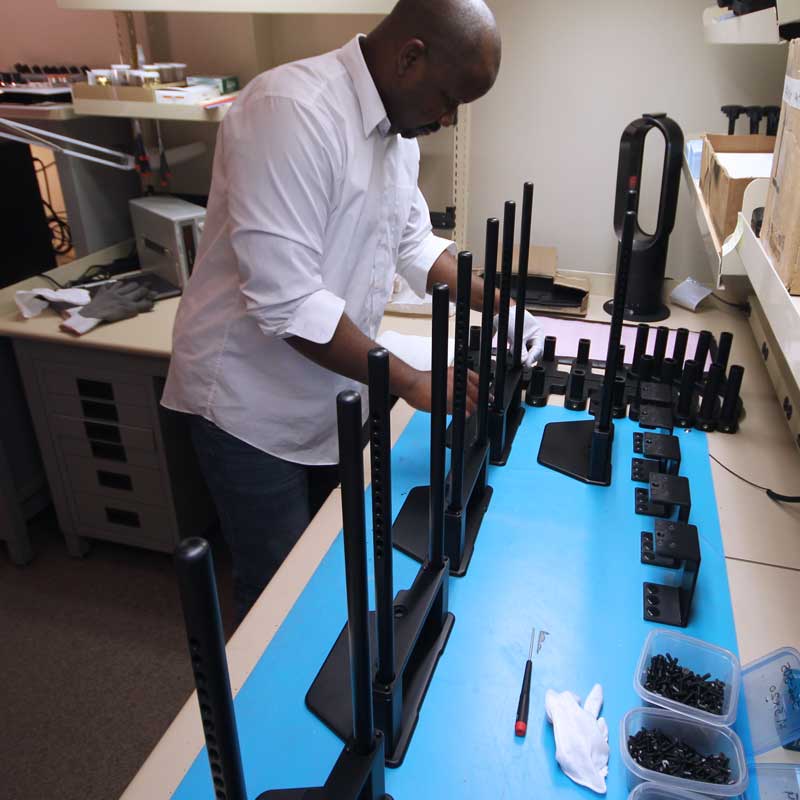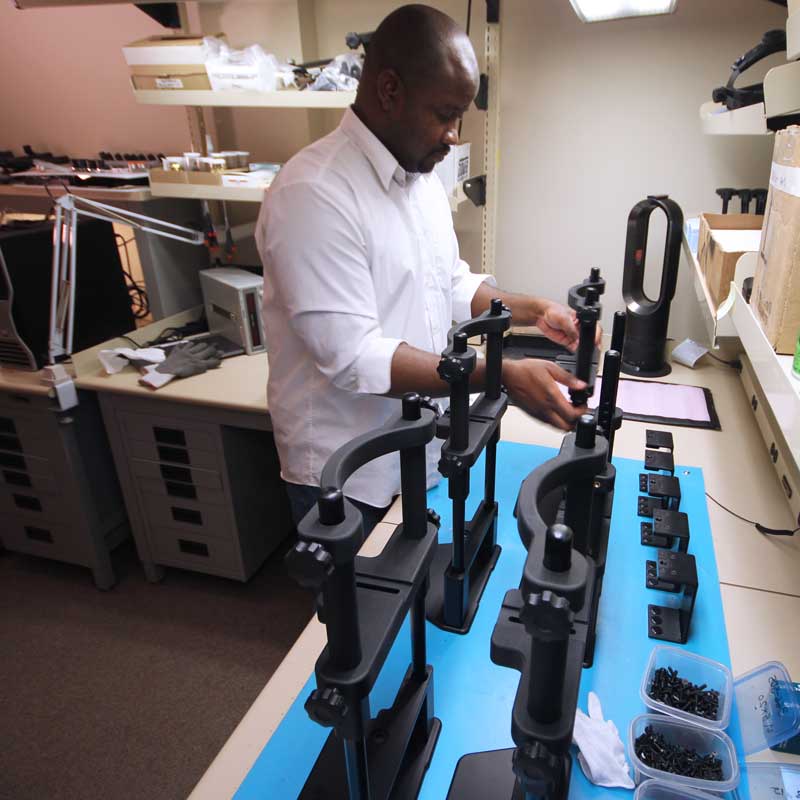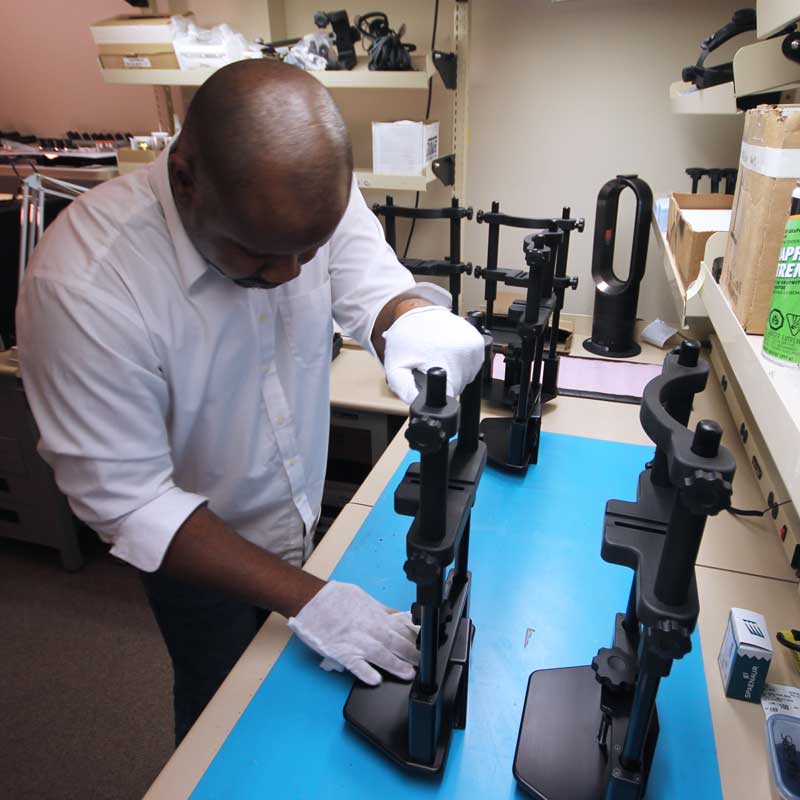 Head Support Assembly
Customization Requests
SR Research has in-house expertise in all aspects of eye-tracking technology – including hardware development, manufacturing, algorithm and software development. We can develop and customize OEM eye tracking modules for a wide range of applications requiring high-end eye-tracking solutions, including medical device development. Because we have such an incredible store of in-house expertise, we can quickly work with you to customize your eye-tracking needs. Contact us with any requests or questions.