Precision Engineered Eye Tracking
All EyeLink eye trackers are handmade by a team of highly specialized engineers in Oakville, Ontario, Canada. We use small batch processes, and many parts are individually hand-cut, soldered, and assembled. We have rigorous quality control procedures, and our experts thoroughly inspect and test every part that goes into every EyeLink eye tracker.
To see some behind-the-scenes footage of our products, check out our time-lapse video of an SR Research expert building head supports. Also, scroll down for more images showing what goes into building some of our products.
EyeLink 1000 Plus Desktop Mounts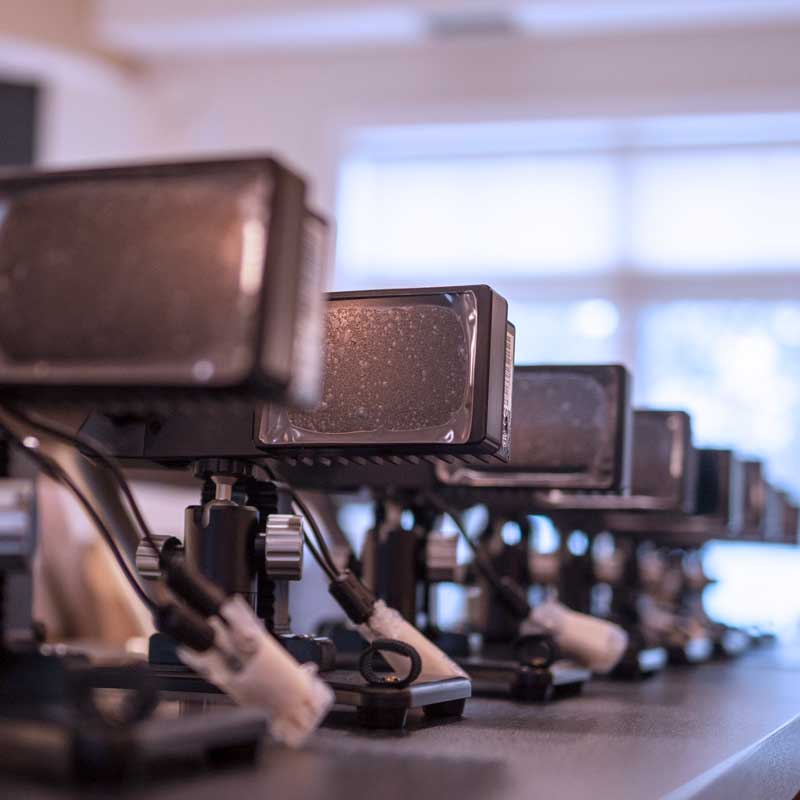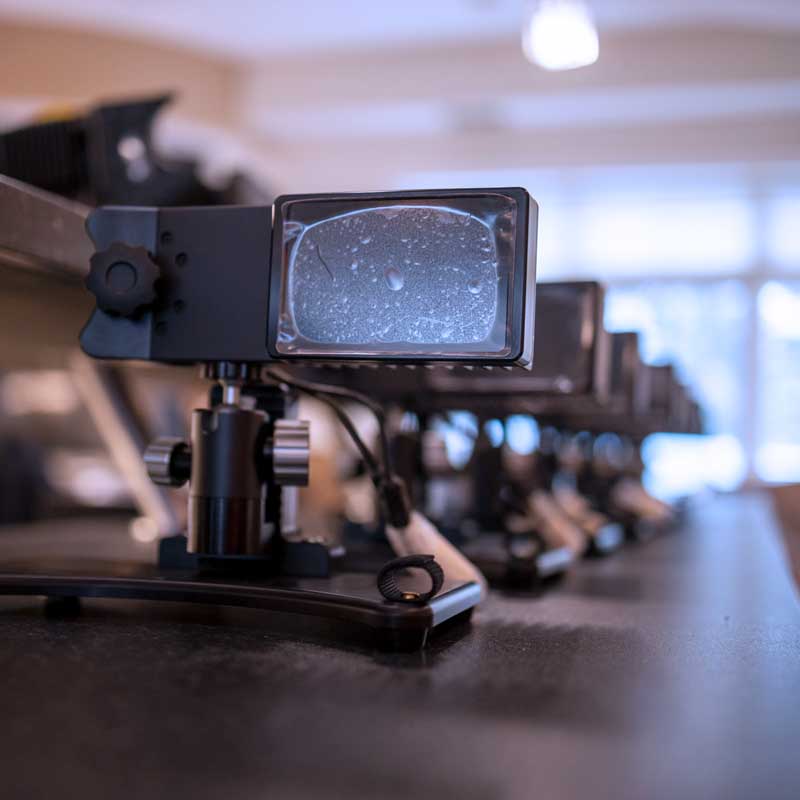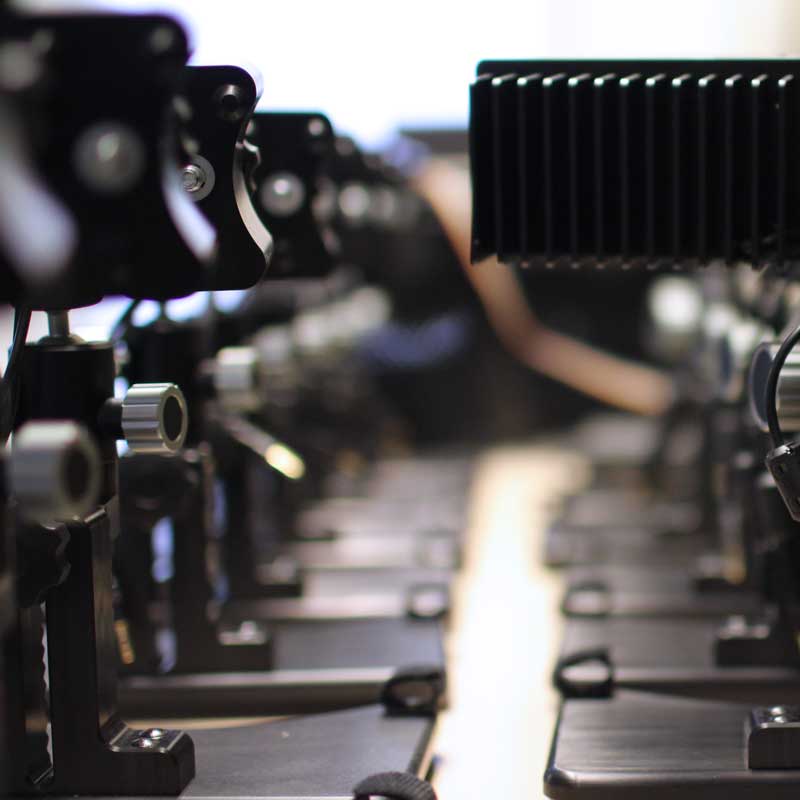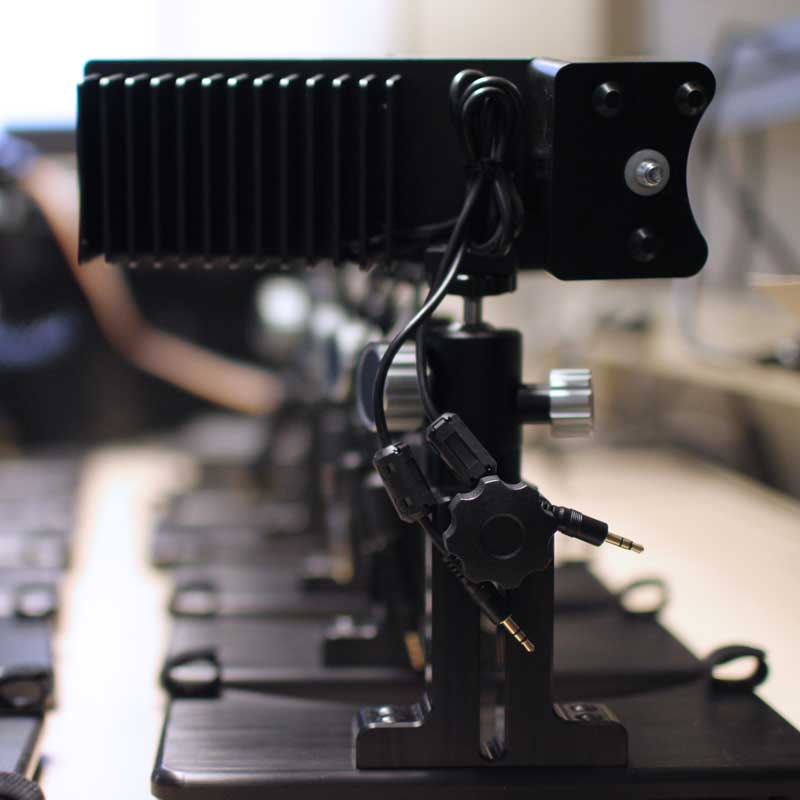 Hand-Worked Lenses for Long Range MRI Systems / Long Range Mounts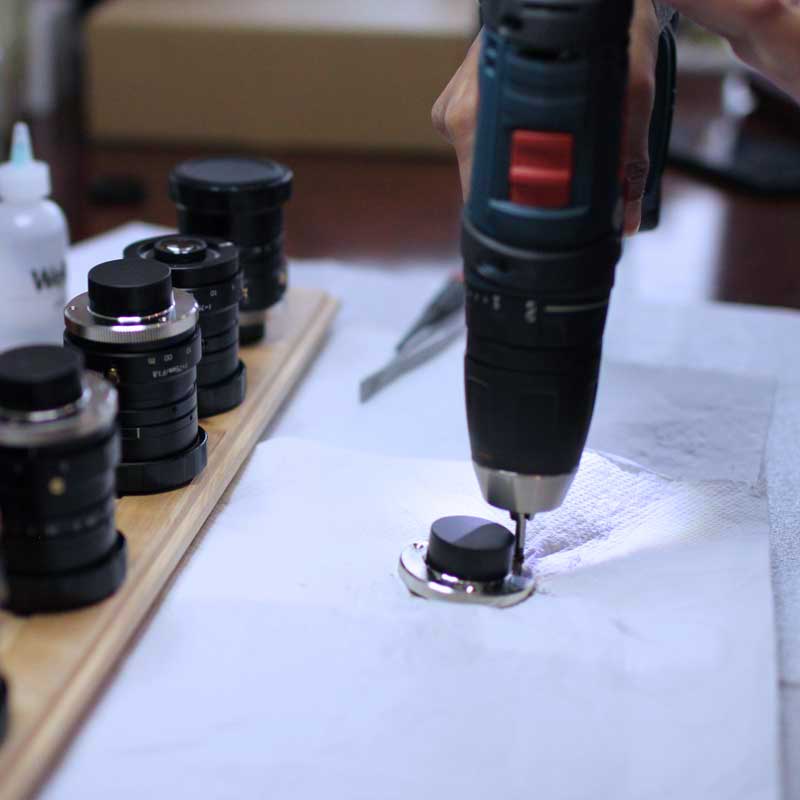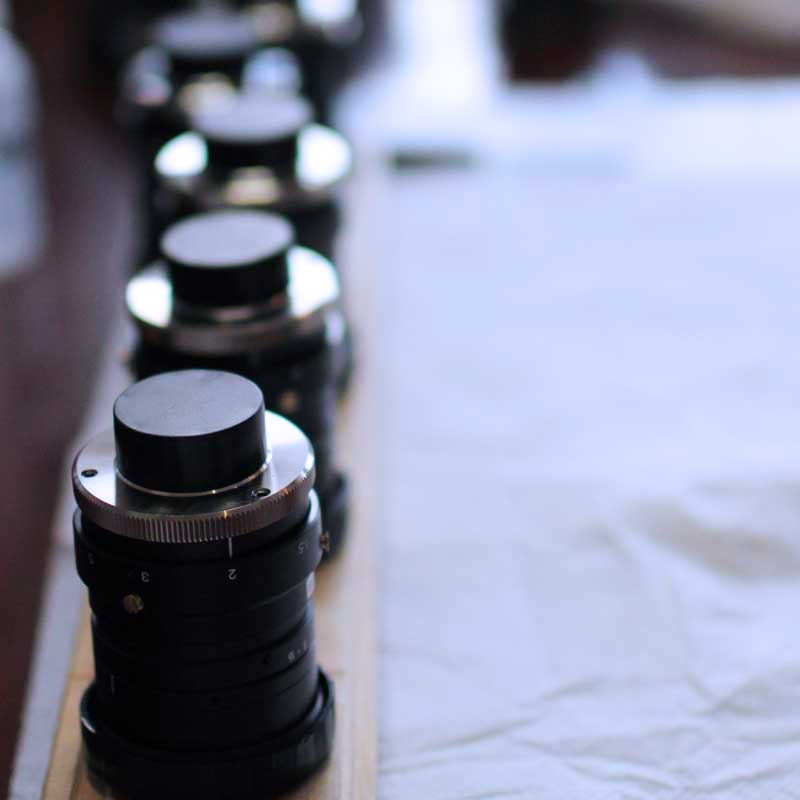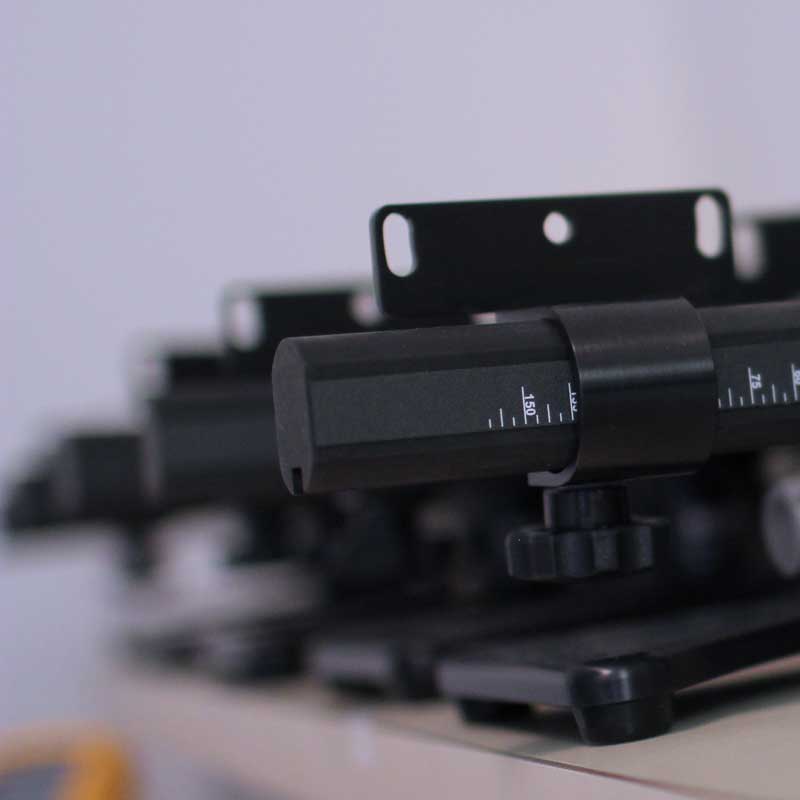 Head Support Assembly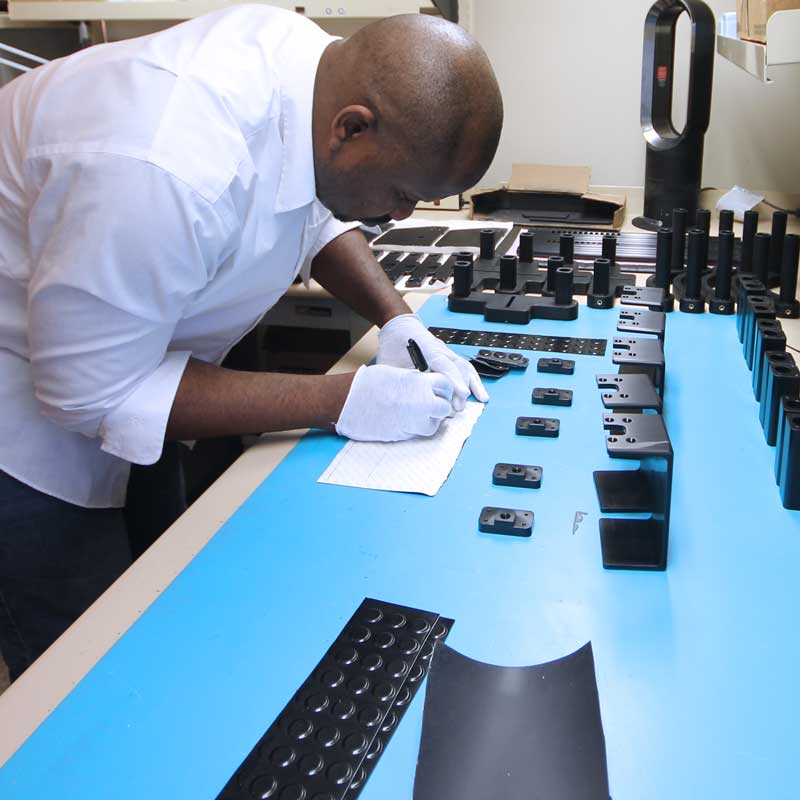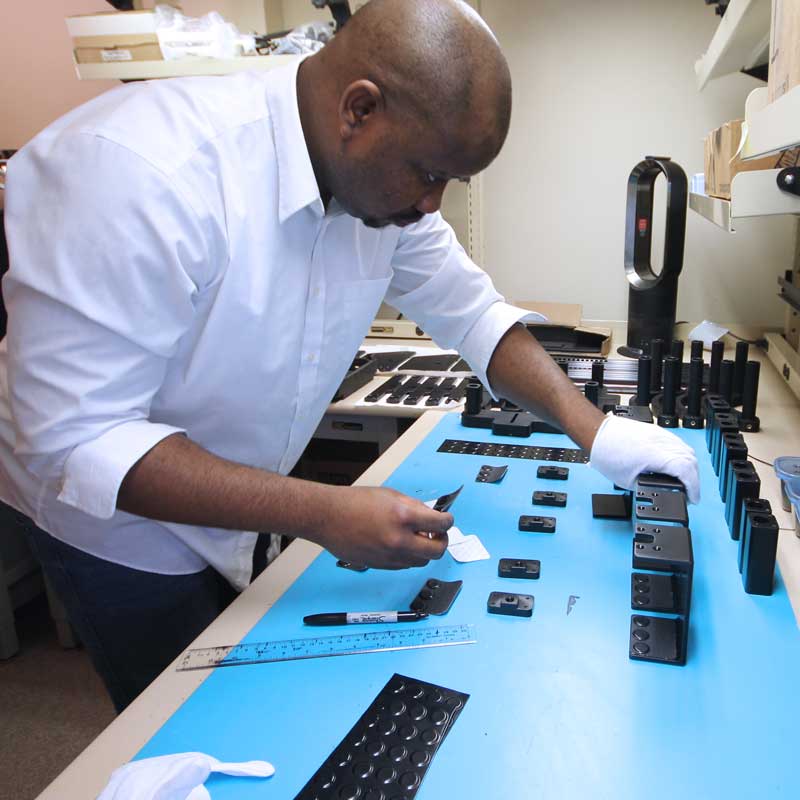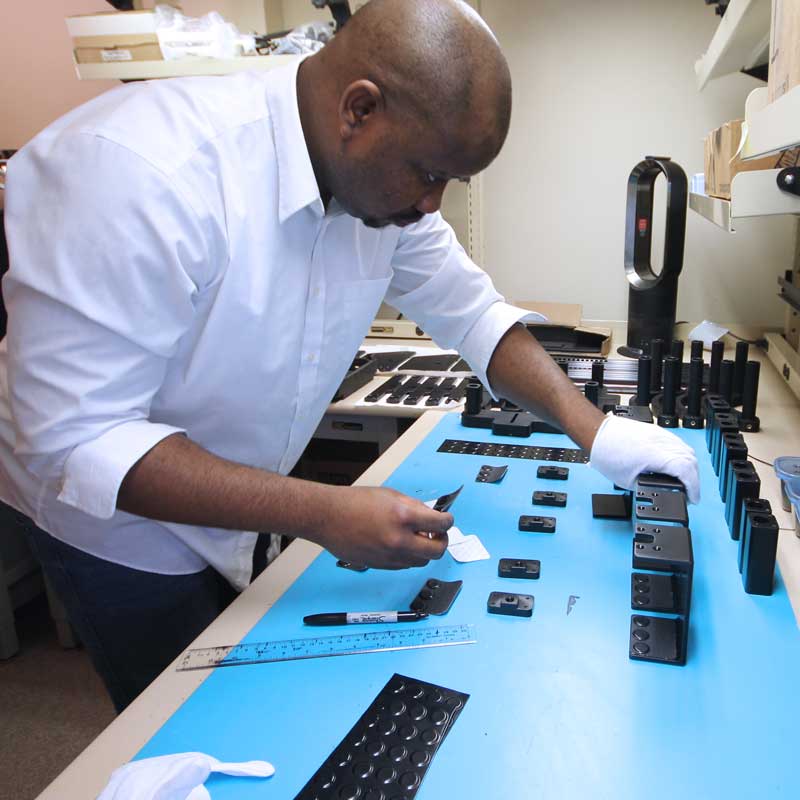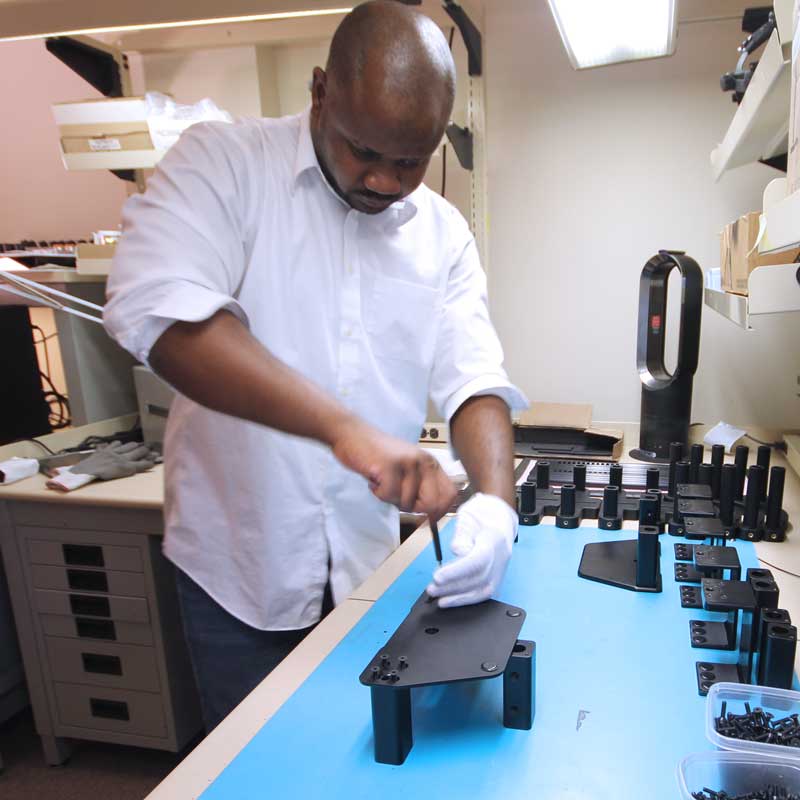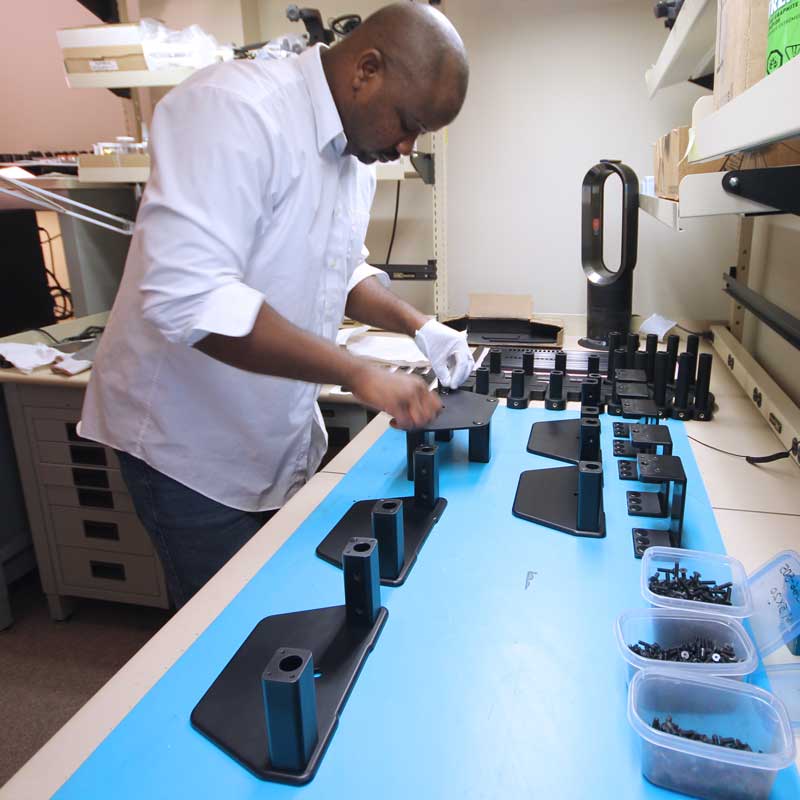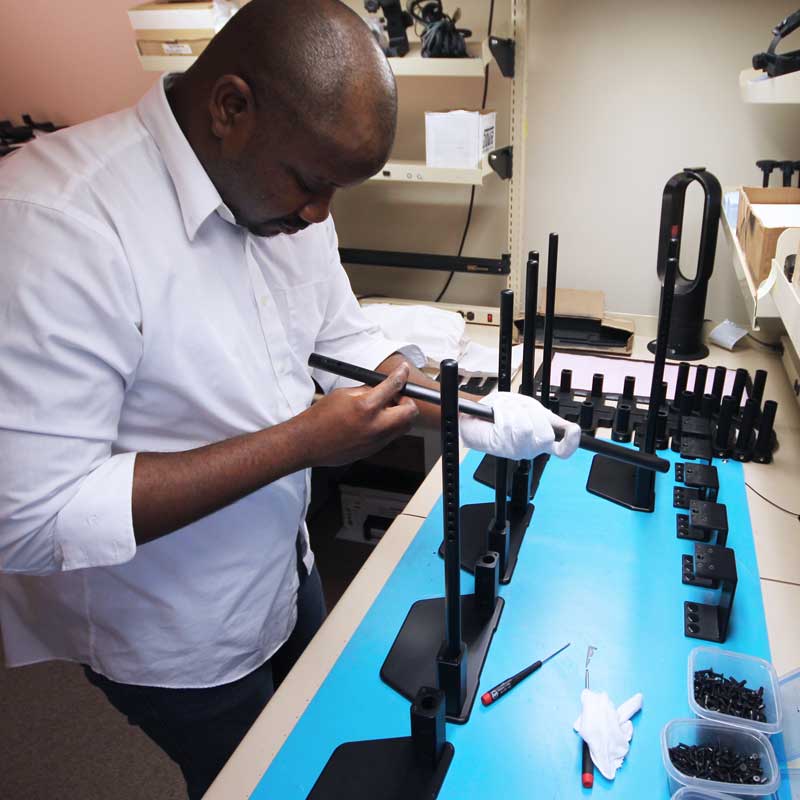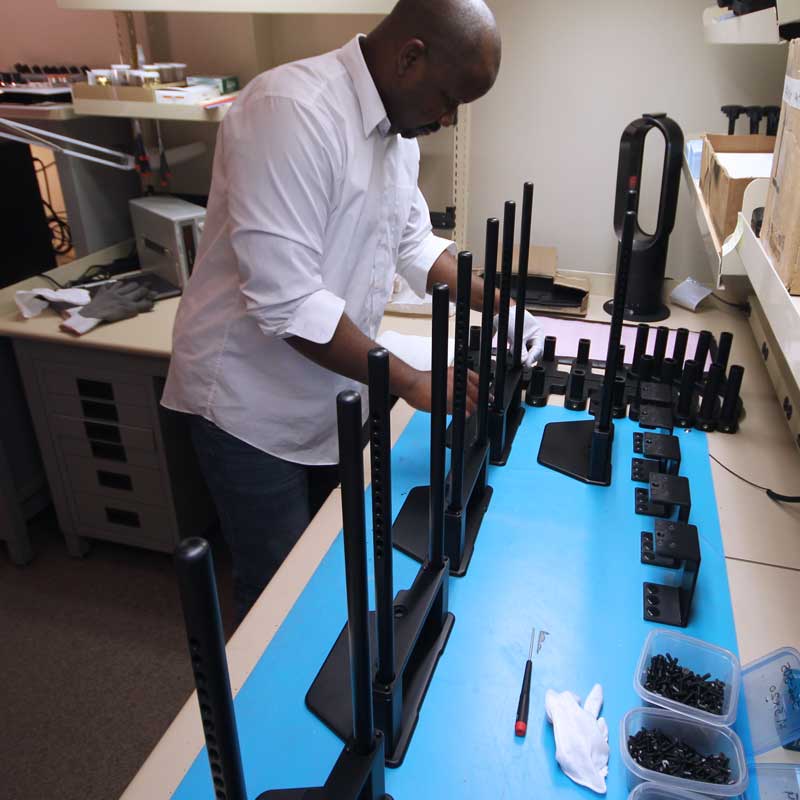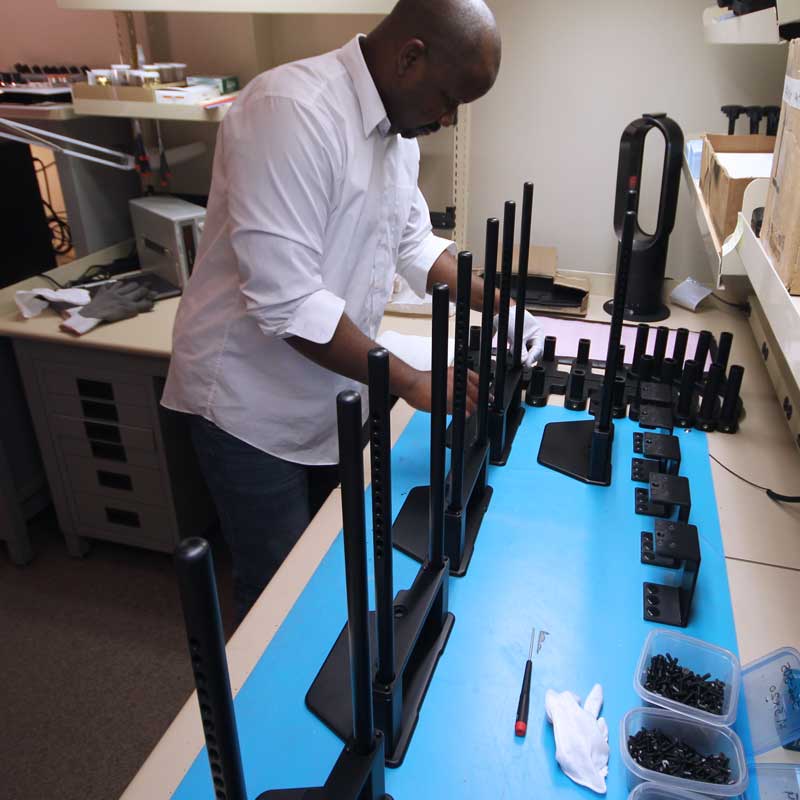 EyeLink Portable Duo Illumination and Cameras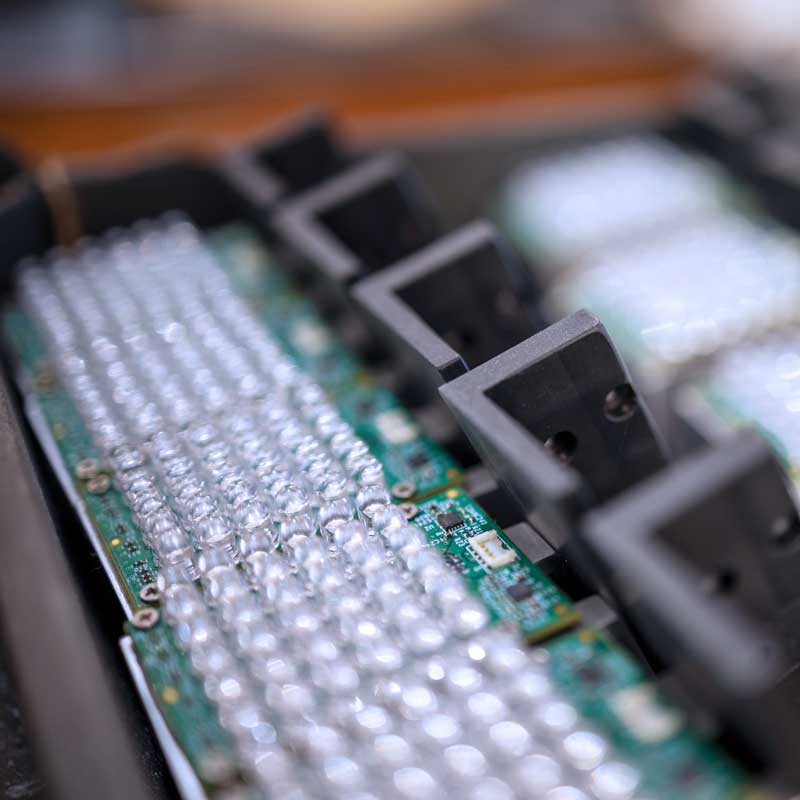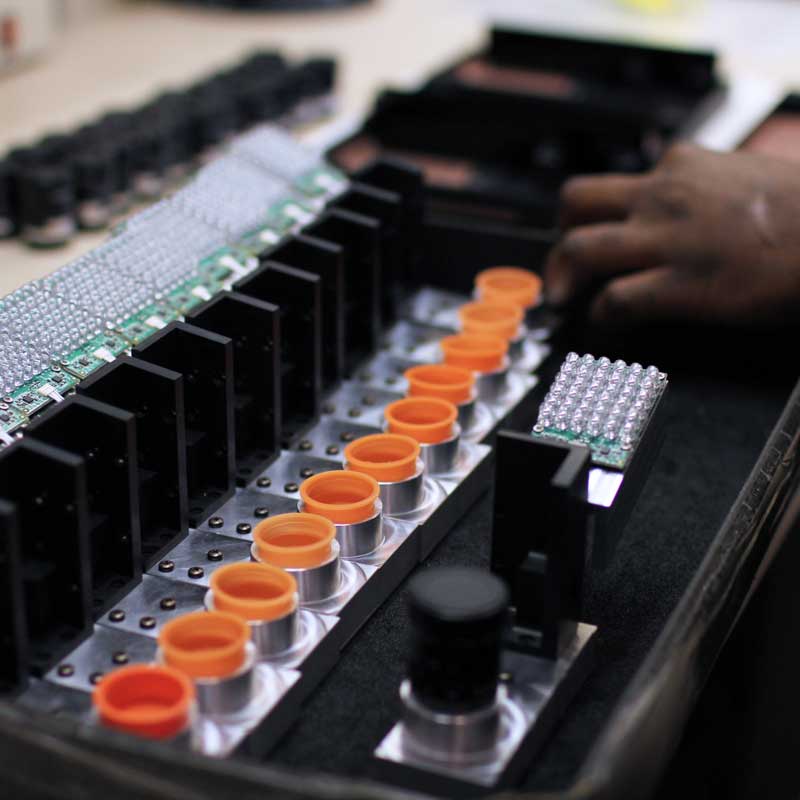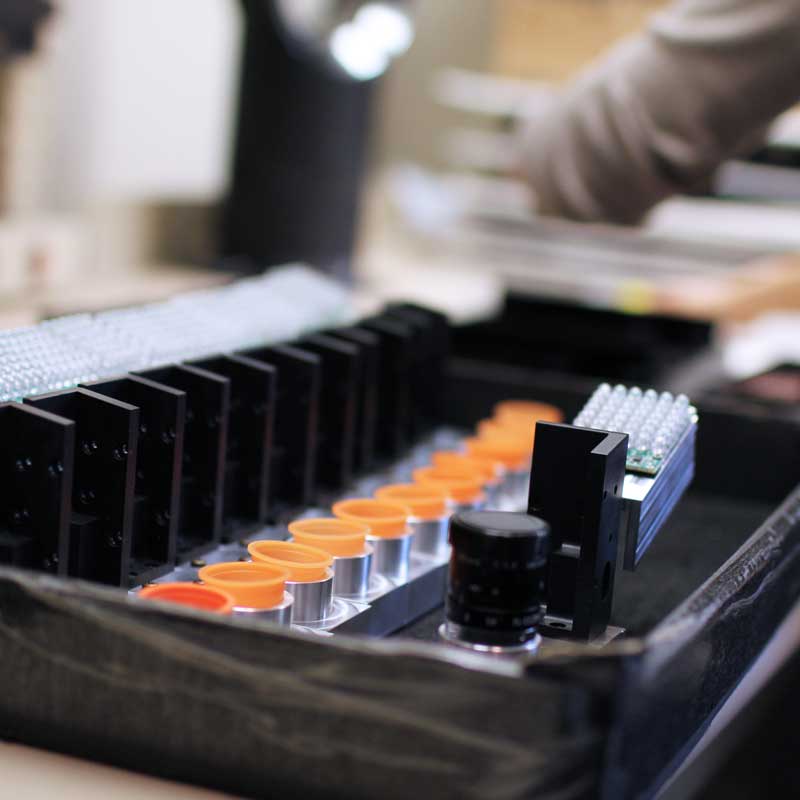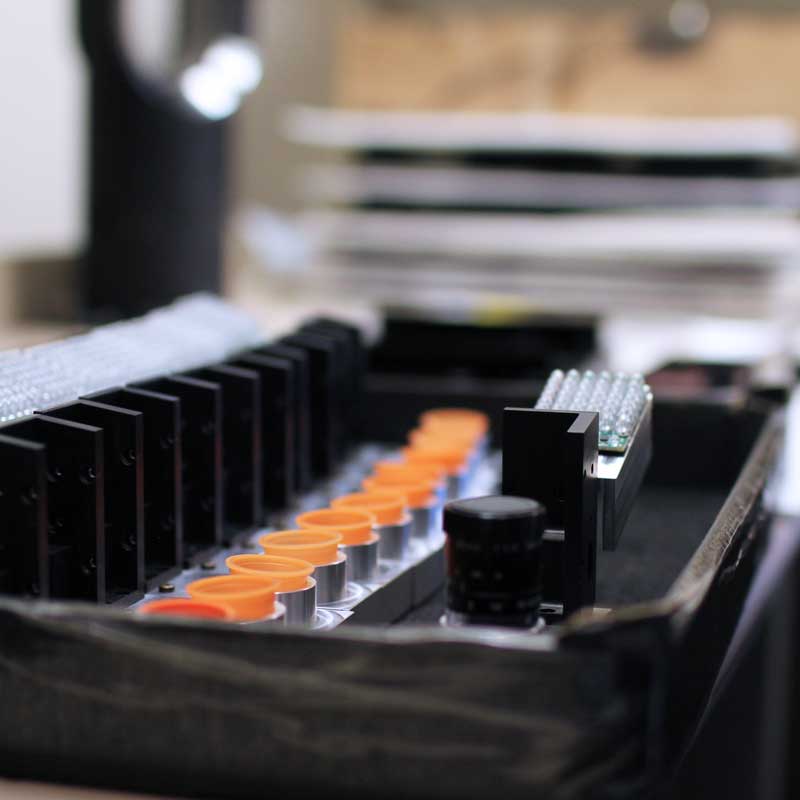 Eye-Tracking Customization Requests
SR Research has in-house expertise in all aspects of eye-tracking technology – including hardware development, manufacturing, algorithm, and software development. We can develop and customize OEM eye-tracking modules for a wide range of applications requiring high-end eye-tracking solutions, including medical device development. Because we have such an incredible store of in-house expertise, we can quickly work with you to customize your eye-tracking needs. Contact us with any requests or questions.