Usability and Applied Eye-Tracking Solutions
Eye trackers are an increasingly important tool in usability and applied psychology settings, where gaze data can be used to inform issues such as website design and determine which package designs and advertisement layouts are the most effective. The combination of fast and accurate remote eye tracking makes EyeLink systems the perfect choice for usability and applied research.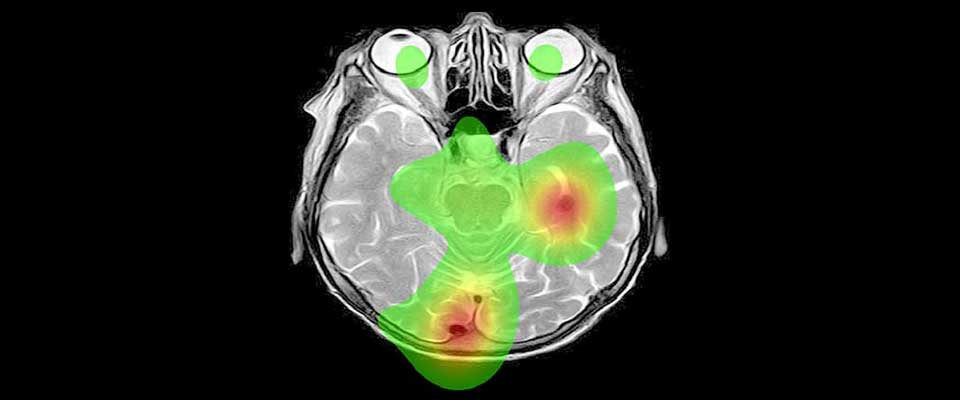 If you would like to find out how our eye-tracking hardware and software can help your usability and applied research, get in touch, and we will get back to you!
Hardware Solutions
Both the EyeLink 1000 Plus and EyeLink Portable Duo have outstanding spatial specifications for usability and applied research. Head-free Remote Mode allows extended recordings of naturalistic gaze behavior as people interact with software, websites, or even live interactions. The EyeLink Portable Duo is compact and easy to transport and set up – ideal for research in the office and other workplace settings.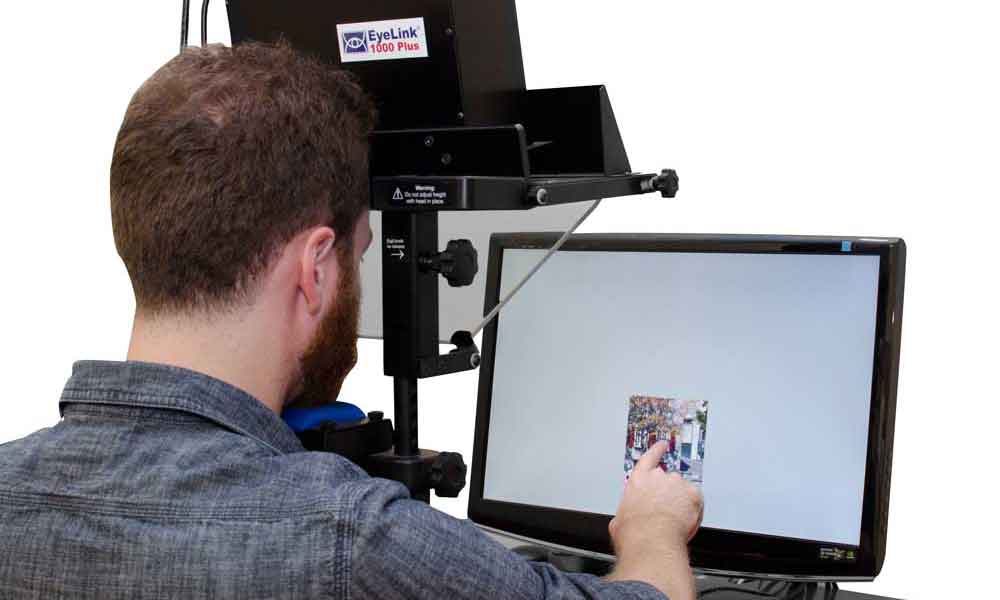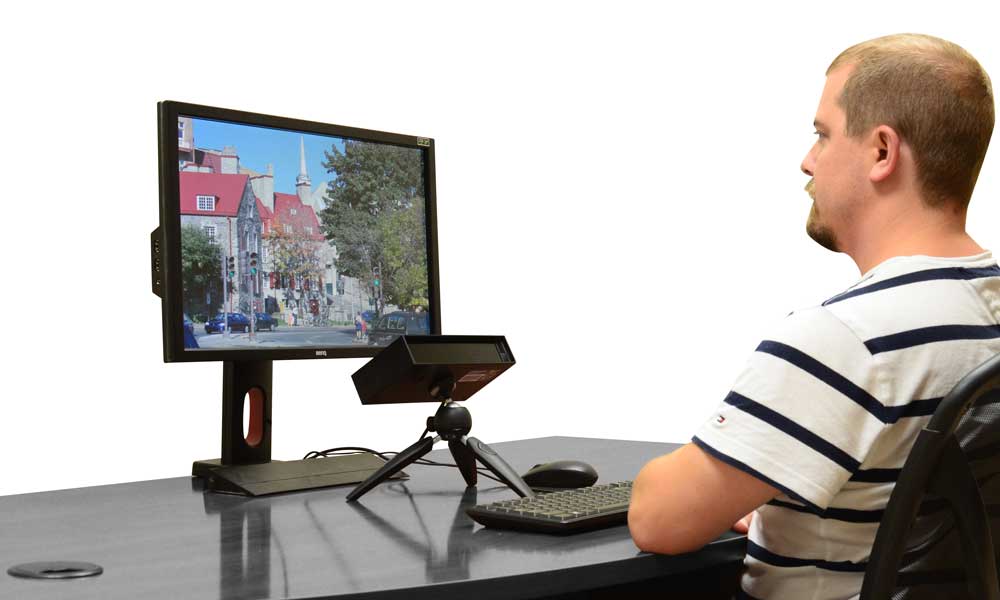 The EyeLink 1000 Plus and EyeLink Portable Duo systems have the following features that make them perfect for this research setting:
Outstanding Spatial Accuracy: High levels of spatial accuracy and low noise ensure both head-stabilized and head free-to-move modes are able to capture the most subtle differences in gaze behavior.
High Sampling Rates: Sampling speeds of up to 2000 Hz (binocular) ensure result in rapid recovery from blinks and tracking loss.
Pupillometry: Changes in cognitive workload and emotional response can be measured with exceptional precision with pupillometry measures.
Software Solutions
WebLink
SR Research WebLink is a powerful Screen Recording tool that allows EyeLink users to track eye movements while participants view and interact with dynamic media such as websites, online games, and computer software. It is ideal for performing usability testing and also perfect for running simple "slideshow" experiments with image and video stimuli. WebLink features include: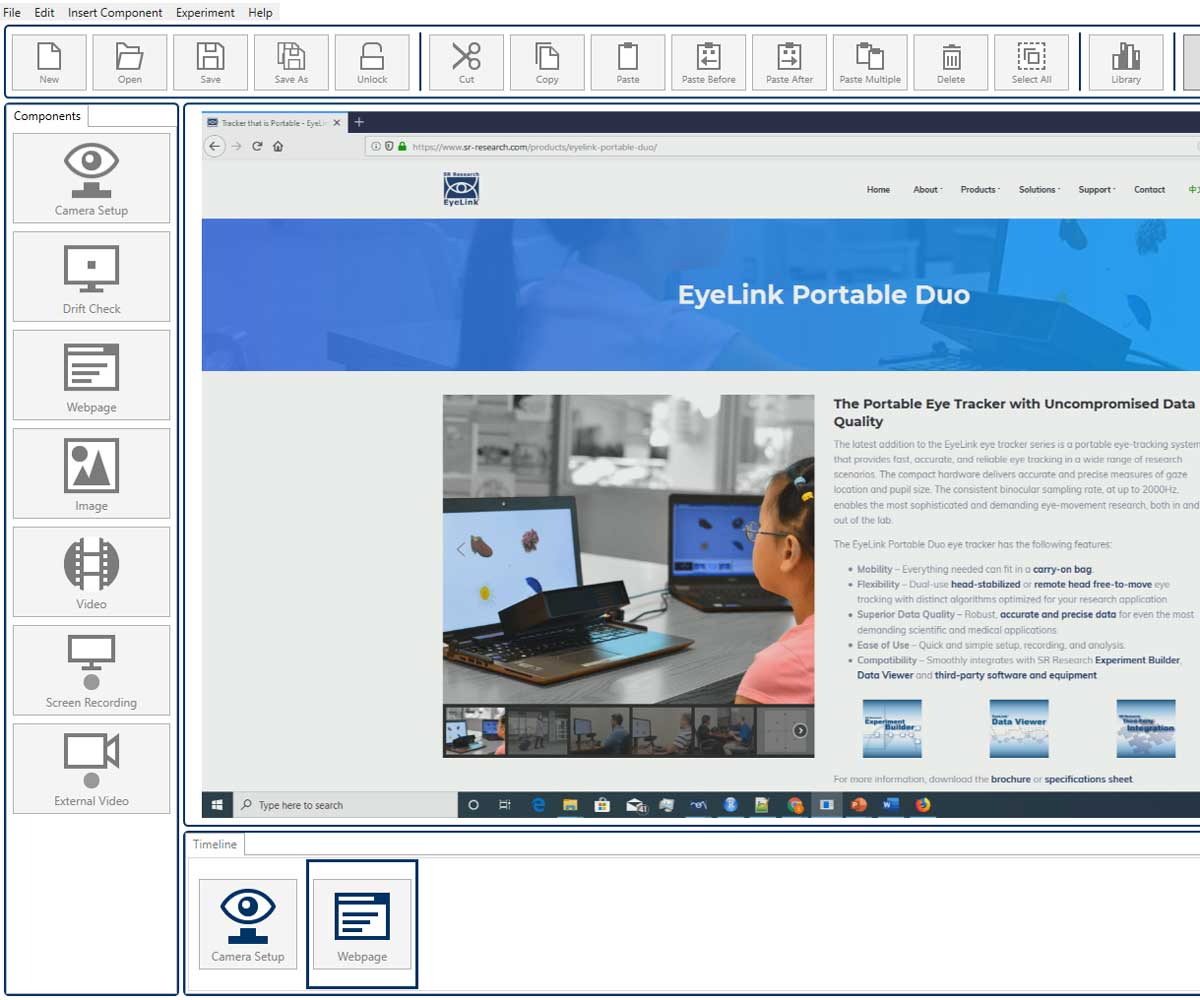 WebLink has many features for creating usability experiments:
Simple and Intuitive: A simple and intuitive drag-and-drop interface for the rapid creation of tasks.
Recording Ability: Screen recording that captures all movements and events on a screen in an mp4 format. Record all keypresses and mouse clicks. Record video and audio of participant responses via a webcam.
Hotkeys: Hotkeys can be used to send messages into the eye-tracking recording or send TTLs to synchronize with other recording equipment.
Dual Monitors: Dual monitor capabilities provide live gaze feedback and facilitate task control.
Synchronization: Synchronization between the screen capture video recording and eye-tracking data for easy analysis in Data Viewer 4.1+.
EyeLink Publications
There are over 11,000 EyeLink publications in peer-reviewed journals and over 400 EyeLink usability & applied research publications. Click the buttons below for searchable lists of EyeLink research papers: