Customized EyeLink Learning Experiences
We also provide customized virtual training services, during which one of our highly qualified Research Specialists will help you set up your eye tracker and provide highly tailored training that is specific to your research needs. All of our Research Specialists have backgrounds in Psychology, Neuroscience, or related fields, and have extensive experience with all aspects of eye-tracking research – from experimental design to data analysis.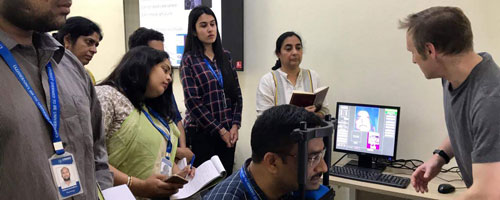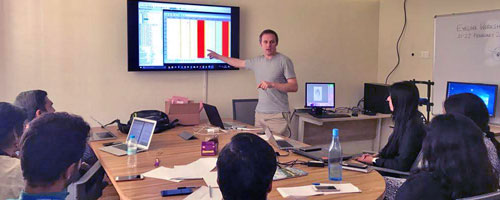 The training is completely customized to your needs and can include all or any of the following features:
Installation and commission of standard hardware.
Detailed instruction in setting up and calibrating participants.
Training in Experiment Builder and Data Viewer.
Integrating eye tracking into existing experimental tasks.
Practical assistance in integrating eye tracking with other biometric recording devices (EEG / MEG / MRI etc.).
You can decide who comes for the training and the size of the audience. Contact us for a quote.