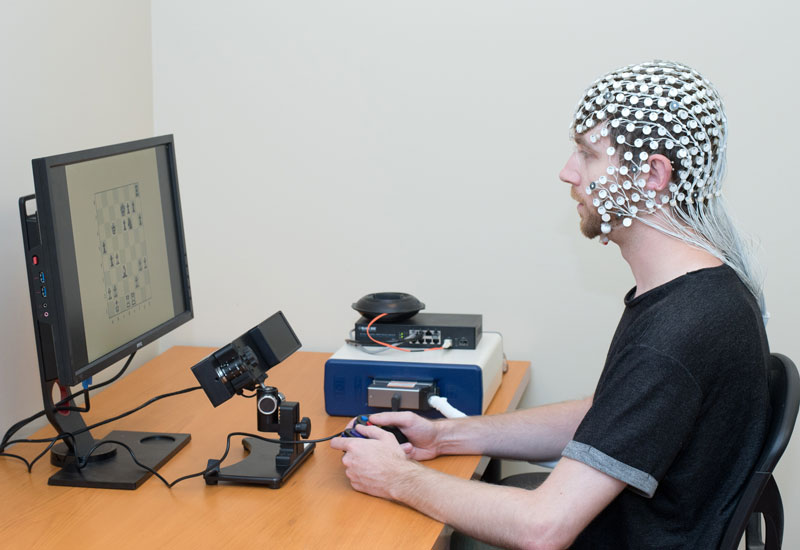 EyeLink and Magstim-EGI Integration
With over 25 years of innovation in neuroscience and neurology Magstim-EGI are pioneers in the field of dense-arrary EEG recording. Their equipment is used in research laboratories around the world to study cognition, language, memory, consciousness, sleep, ADHD, autism and much more. Magstim-EGI share SR Research's deep roots within the scientific community, and our strong understanding of researcher's needs. We have worked closely with their engineers to bring very high levels of integration between EyeLink systems and Net Station.
Experiment Builder and NetStation 2.0 Integration
EGI Systems can be controlled and directly integrated with EyeLink eye trackers using Version 2.2 of our stimulus presentation software Experiment Builder. Automatic online clock synchronization and clock drift correction is performed using the NTP timing protocol, so that the events recorded in Experiment Builder are synchronized with the EEG data collected by EGI's amplifiers.
Dedicated Experiment Builder nodes allow users to:
Control opening / closing Net Station connections and recording sessions
Start and stop recordings
Mark the beginning and end of the trial and send trial condition variables to Net Station
Send event markers (e.g. stimulus / response onsets) online to Net Station
Access the eye data online and send the event data online to the EEG systems
Optionally send TTL signals during experiment runtime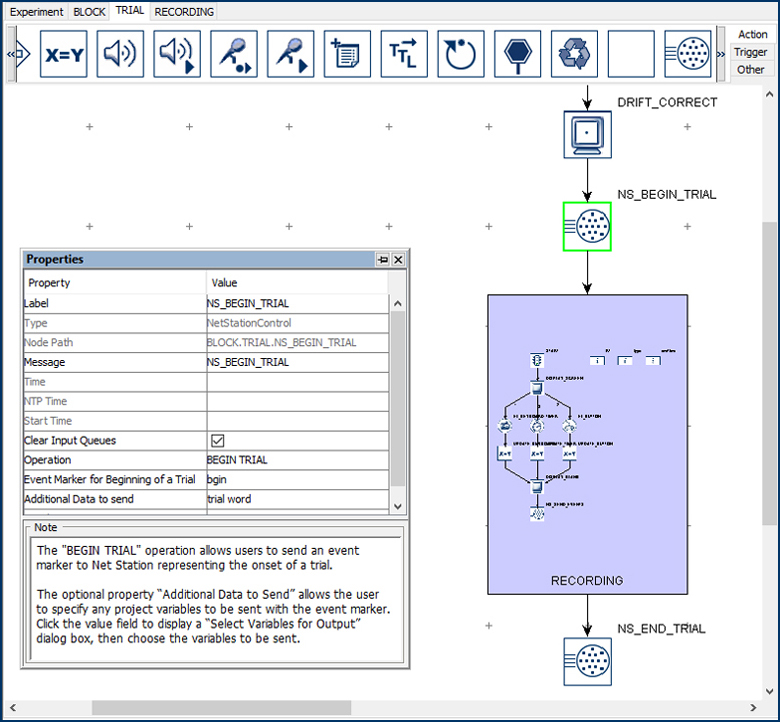 EyeLink and Magstim-EGI Integration Detail
Integration via Experiment Builder, E-Prime and Matlab can be achieved via the EGI Experiment Control Interface (ECI) which uses TCP/IP to control Net Station recording operations and to send event information to Net Station.
All three computers are connected to a network switch and timing is synchronized using the NTP timing protocol
For researchers who use other stimulus presentation software (such as NBS Presentation / PsychoPy etc) EGI systems can be integrated with EyeLink systems using Standard TTL signalling and a trigger cable supplied by Magstim-EGI.
The TTL signals can either be sent from the parallel port of the Display PC or Host PC. If neither computer has a parallel port then a device such as the USB2TTL8 can be used.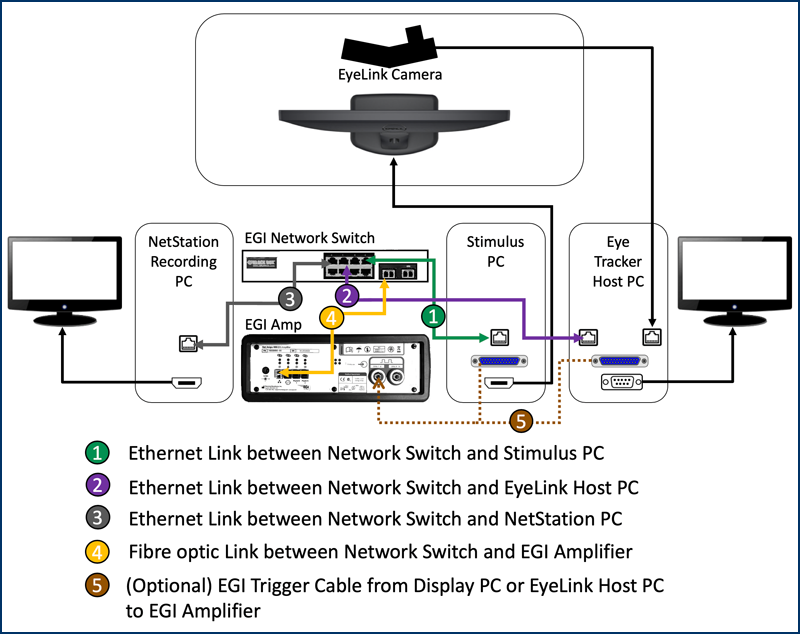 If you have any questions regarding EyeLink-EGI integration, feel free to contact us. We're always happy to help.