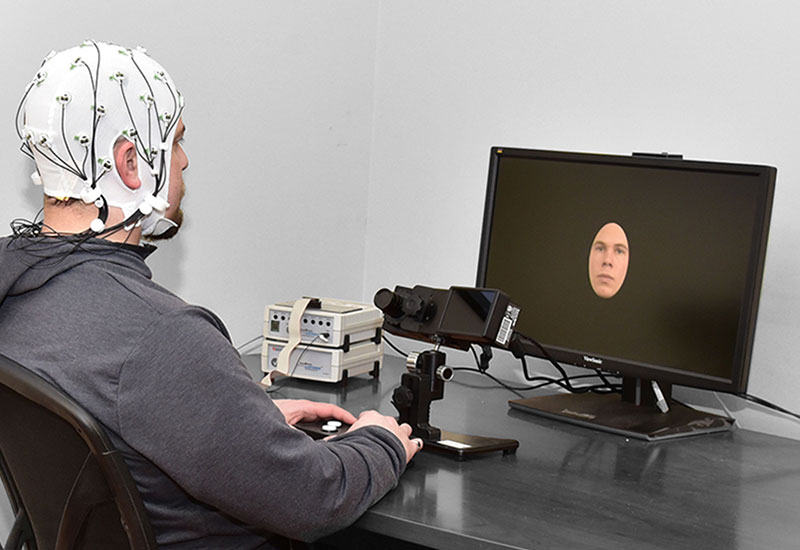 EyeLink Systems and Brain Products Integration
Brain Products provide a range of solutions for neurophysiological research, including EEG hardware and software. Integrating Brain Products hardware with EyeLink systems is very straightforward. Integration is achieved via a combination of TCP/IP communication to configure and control BrainVision Recorder and TTL signalling to mark critical trial events.

Experiment Builder and Brain Products Integration
Version 2.2 of SR Research Experiment Builder software has dedicated nodes that simplify integrating Brain Products EEG systems with EyeLink systems. Experiment Builder implements integration with Brain Products EEGs using Remote Control Server 2.0 (RCS 2.0), an interface between TCP/IP and OLE automation commands in the BrainVision Recorder.
Dedicated Experiment Builder nodes allow users to:
Configure BrainVision Recorder workspace, experiment number
Open/close experiment sessions
Start, stop, pause, and resume EEG recordings
Send event markers (through TTL) to mark stimuli and response onsets
Set Recorder modes (Monitoring, Impedance, View Test Signal)
Send annotations
Check the state of BrainVision Recorder, application, and acquisition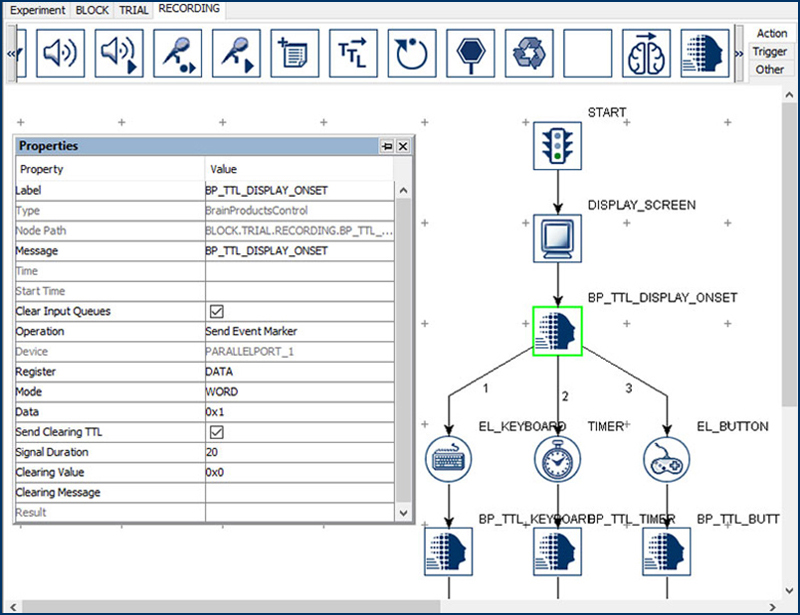 BrainVision Analyzer Integration
After recording simultaneous EEG and eye tracking data, you can use BrainVision Analyzer 2's Add Channels transformation and perform combined analysis of both signals. The image shows two EEG channels over the frontal cortex close to the eyes (Fp1 and Fp2) and added eye tracking channels (x and y positions and pupil size for the left and right eye). The data and the topography on the 3D head model demonstrate how an eyeblink affects both eye tracking and EEG data.
Align data based on TTL or EyeLink Message-based Event Markers
Feedback on synchronization quality if multiple Event Markers are used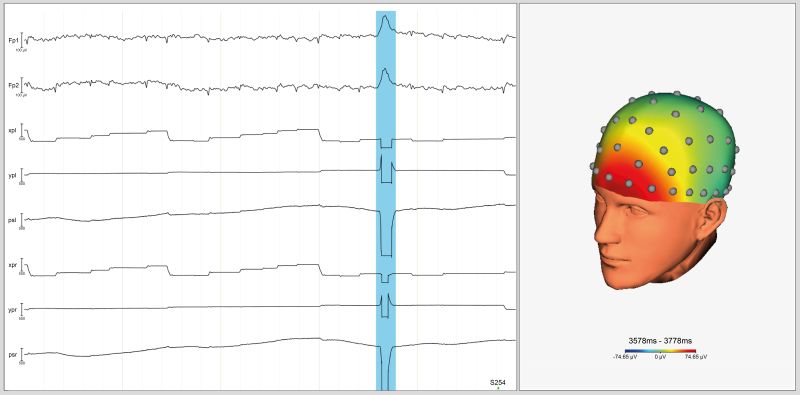 EyeLink and Brain Products Integration Detail
During task performance, the stimulus presentation software (e.g. E-Prime, Presentation, PsychToolBox, etc.) simultaneously sends TTLs signals to the Brain Products equipment via a parallel port cable, and messages to the EyeLink Host PC via an ethernet link.
The TTLs / Messages mark key trial events (such as stimulus onset / participant response etc), allowing data to be co-registered at the analysis stage.
The TTL signals can either be sent from the parallel port of the Display PC or Host PC. If neither computer has a parallel port then we can provide a USB to TTL device with excellent timing properties. Please contact sales@sr-research.com for details.
If Experiment Builder is used, control of the BrainVision Recorder PC is possible via an ethernet link.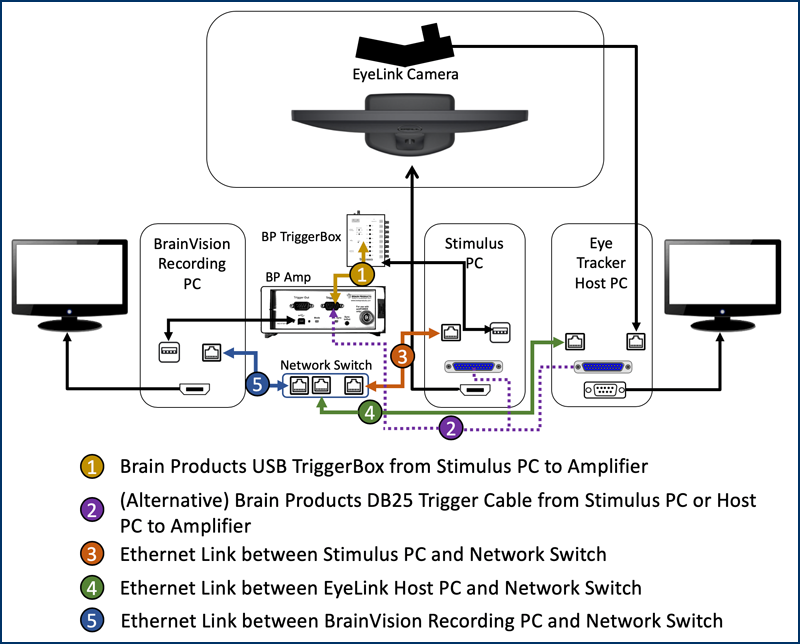 If you have any questions regarding EyeLink-Brain Products integration, feel free to contact us. We're always happy to help.

Contact